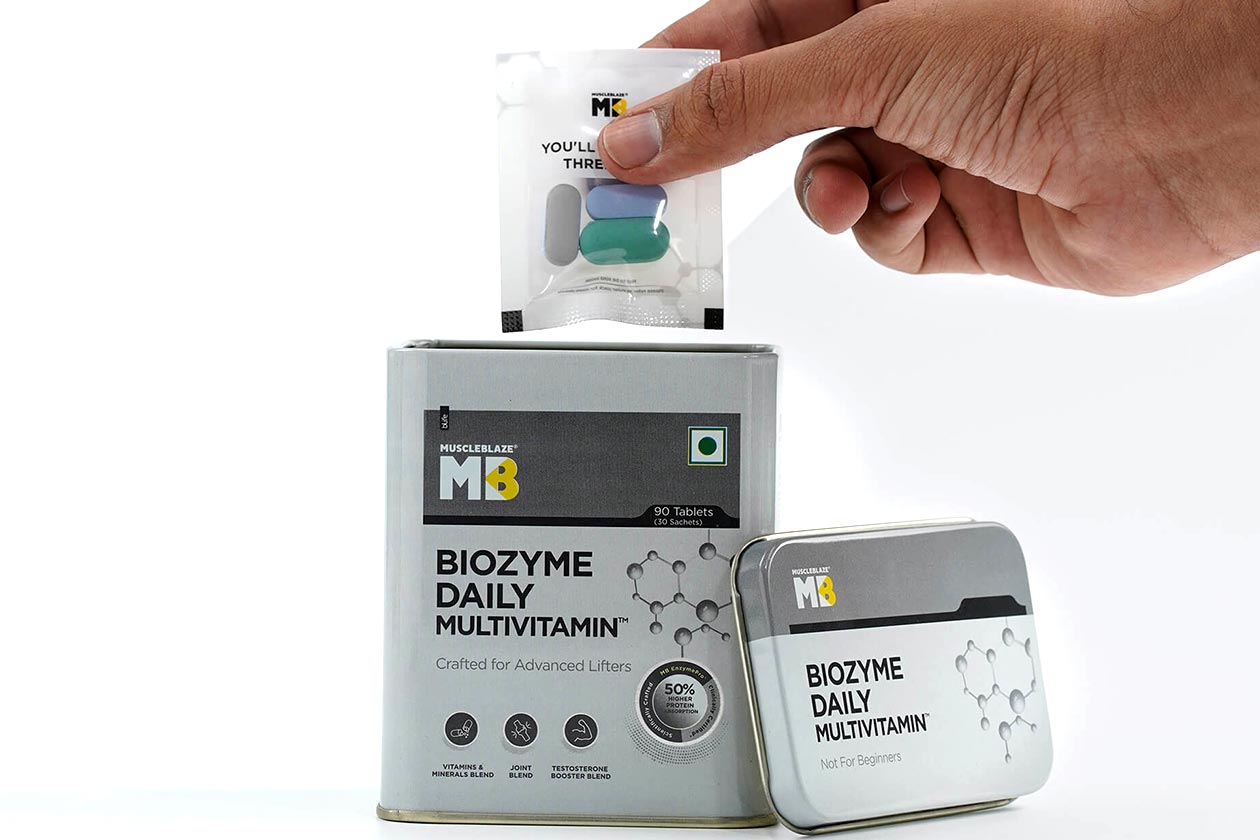 The impressively busy Indian brand MuscleBlaze has a new BioZyme infused and named supplement out this month, and it is very different from the many other BioZyme products we've seen from it. All of the BioZyme-enhanced supplements we've seen so far from MuscleBlaze have been protein powders, like BioZyme Performance Whey and BioZyme Whey Isolate, although the brand's latest is not a protein.
MuscleBlaze is introducing BioZyme Daily Multivitamin this week, which is an advanced multivitamin that has a lot more to it than your typical blend of vitamins and minerals. It also features ingredients to support joint health, a handful to boost testosterone in the likes of ashwagandha, tribulus, and fenugreek, and, of course, to follow through on the name, you get the brand's EnzymePro to improve and enhance digestion.
MuscleBlaze squeezes all of the contents in BioZyme Daily Multivitamin — completely outlined in the facts panel above — into a three-tablet serving, each of which is wrapped in its own little packet, like Animal Pak. Considering the product is a bit more than your everyday multivitamin, the brand has priced BioZyme Daily Multivitamin quite competitively, with a full-size bottle of 30 servings costing only ₹999 (12.75 USD) direct.
Orginally appeared on Stack3d