Today we're talking to professional strongman Gabriel Peña, also known online as Texas Titan Gabe. He joins the show to talk about his experiences in the sport, including his 2020 World's Strongest Man debut. At that competition, Gabriel had to make a tough, health-based call, and we dive into his thought process. We also discuss why Gabe, a native Texan, decided to represent Mexico at the 2020 World's Strongest Man contest.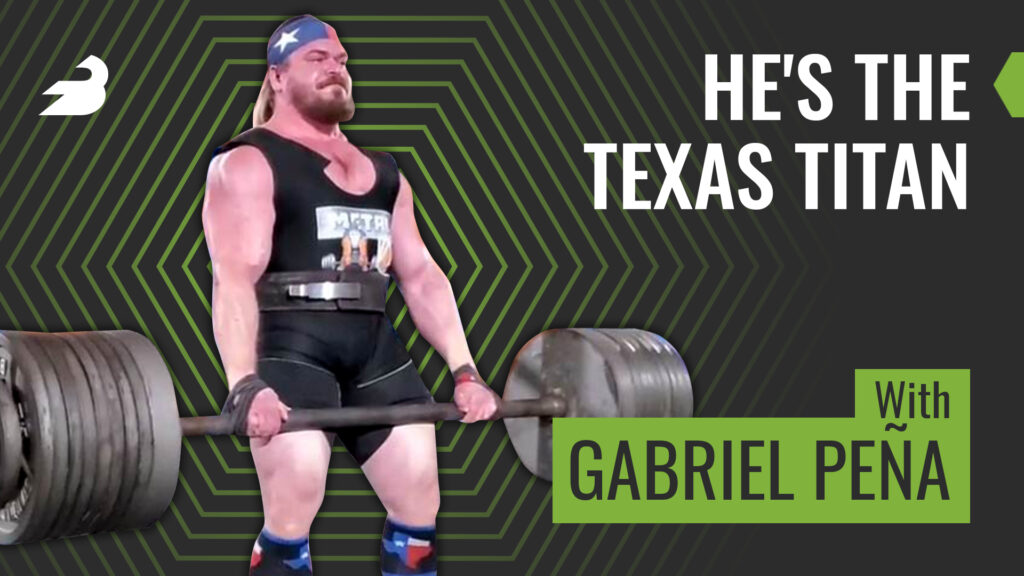 On this episode of The BarBend Podcast, host David Thomas Tao talks to Gabriel Peña about:
Gabe's goal to beat the strongman deadlift record (2:30)
Training for world record deadlift numbers (4:45)
Gabe's favorite accessory movements for improving his pulling and general performance (and why he loves Bulgarian Split Squats) (8:09)
His 2020 World's Strongest Man experience (11:40)
Making a tough call to withdraw from last year's contest (13:50)
Conditioning work for strongman performance (19:5o)
Competing while representing Mexico, and inspiring diversity in strongman (22:20)
Relevant links and further reading:
The post He's the Texas Titan (with Gabriel Peña) appeared first on BarBend.