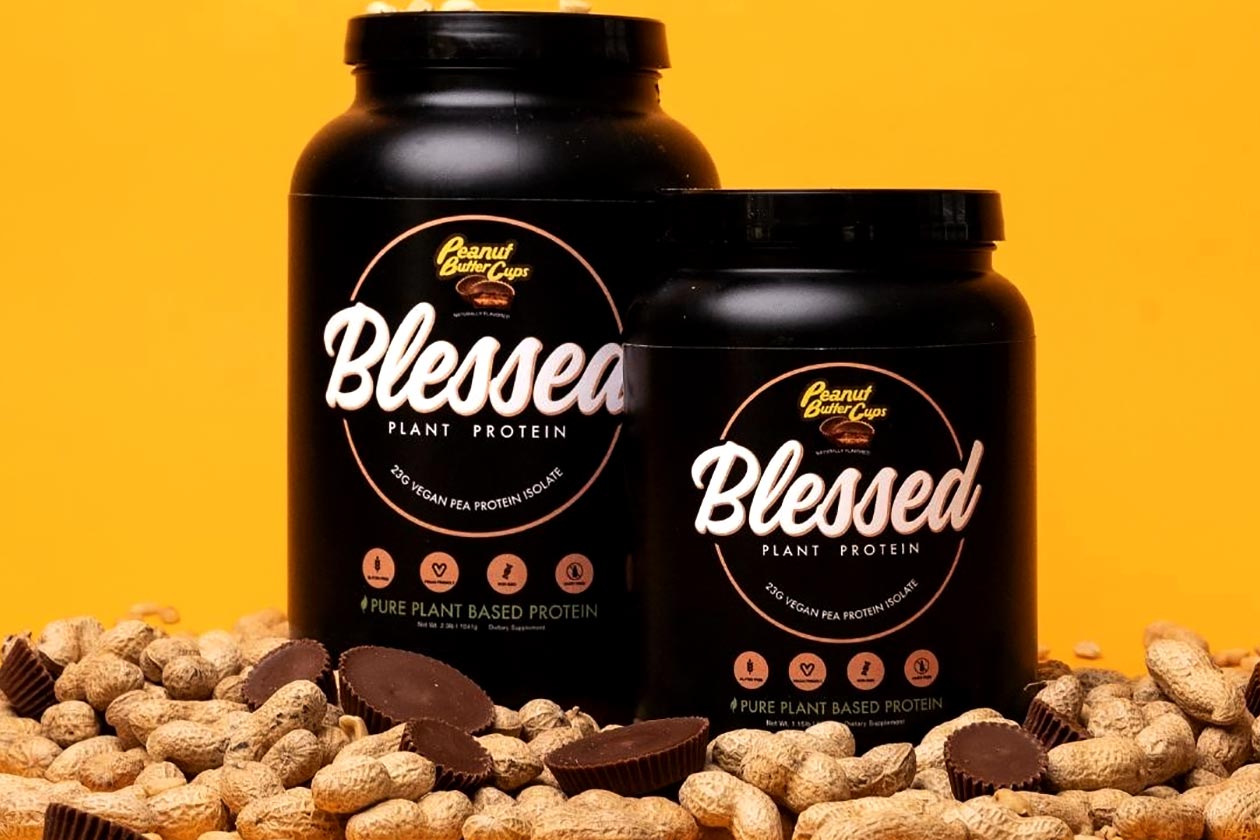 EHP Labs' plant-based spin-off brand Blessed, which has just the one supplement under its name, has added another flavor to its one and only product. The Blessed flagship supplement is a vegan-friendly protein powder packing 23g of protein per serving from pea isolate with a relatively high 7g of carbohydrates, 3g of fat, 140 calories, and an impressive variety of flavors.
Until this week, EHP Labs' Blessed Plant Protein had six flavors to choose from in Salted Caramel, S'mores, Cookie Crunch, Strawberry Mylk, Vanilla Chai, and Choc Coconut. Taking that menu up to a total of seven is a traditional taste that's quite common for typical whey-based protein powders in Peanut Butter Cups, packing that same 23g of plant-based protein and 140 calories.
The only catch with EHP Labs' Peanut Butter Cups flavor of Blessed Plant Protein is that it's a limited edition launch, so it won't be around for good like the other options available. Either way, it is in stock now in the brand's online store at $34.95 for a small 15 serving tub, or you can grab its full-size 30 serving tub at $49.95.