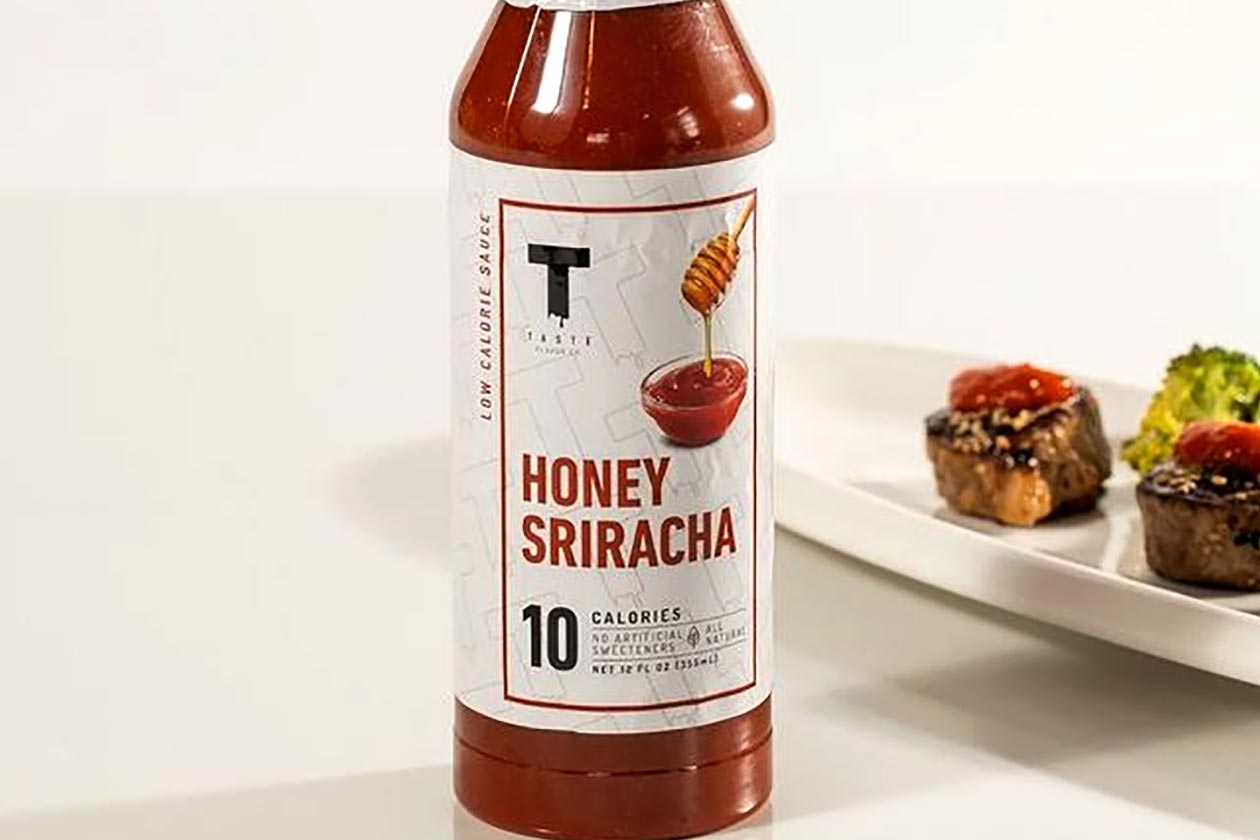 Since launching at the start of last year, the functional brand Taste Flavor Co has brought down the price of its clean and tasty sauces and added another option to its menu. The all-natural and low-calorie sauce debuted in three flavors with Spicy Garlic Parm, Cilantro Lime Ranch, and Cherrywood Chipotle BBQ, then just a few months later, we got a fourth taste in Cajun Honey Mustard.
This week, Taste Flavor Co is rolling out the fifth flavor of its delicious sauce with Honey Sriracha, providing a sweet and spicy experience made with honey, red jalapeno puree, tomato paste, garlic, and more. The nutrition profile on the product is, of course, as clean as the brand's other flavors, with only 3g of carbohydrates in a tablespoon, 2g of which is sugar, no fat or protein, and ten calories.
Taste Flavor Co will be making its all-new Honey Sriracha available for purchase in roughly two days through the brand's website, so later in the afternoon and evening on Friday.